Shower Steamers / Fizzy Steamers
Regular price
$4.25 USD
Sale price
$3.83 USD
Unit price
per
Sale
Sold out
citric acid, baking soda, White Kaolin Clay, Witch Hazel, Mica
Description
Individual 4oz Big Shower Steamers Shower Fizzies.
Colored with water soluble dye, micas or Lakes (which are dyes with mica) brings bright BOLD colors in a variety of shapes. Essential Oils (EO) are used where listed. Organza Bag provided. A better way to enjoy aromatherapy- near your face!
Hang on shower rack near your face - one Shower Steamer in the organza bag provided, sprinkle with water and you will activate the citric acid in the Shower Steamer! Enjoy the scent of your choice!
Aromatherapy in the shower!
Did you have a rough day and need a mini vacation in aromatherapy land! Enjoy the essential oil LAVENDER for a soothing aroma shower...
Or perhaps you like your showers in the morning and a WAKE-UP CITRUS is more of what you may like.
Maybe you need a little SINUS aromatherapy! Do you have allergies? A col or flu? Purchase our SINUS Shower Steamers for your...sinus!!! They have Menthol, Rosemary EO and Eucalyptus EO. These are very strong scents that will definitely help.
DO NOT USE THESE LIKE BATH BOMBS - We make the scents stronger than bath bombs so you can smell them, so only use in a shower not a bath!
These handmade aromatherapy shower steamer produces a refreshing fragrance that enticingly lifts your spirit and melts away stress. As soon as a bit of water hits the shower steamer, it will emit the aroma in order to fill your sense of smell with the tantalizing scent. Bring one in your shower and get ready to let the fragrance envelop your senses.
Since they are made out of natural ingredients, these shower steamers can be enjoyed by the entire family. Kids love them, moms love them and dads do too!
More scents available at request.
Colors may vary due to the handcrafted nature of our products.
Send me a conversation to let me know what colors you would like or what scent you would like!
Enjoy your showers even more!
Directions: Place steamer in an organza bag (provided), hang on a rack in front of your face or hold. Sprinkle some water on them and you have started your aromatherapy! Use as much or little water to have your steamer last as long as you want - one shower or two...maybe more, it's up to you!
OR
You can place your shower Steamers on the floor of the tub or shower at the back away from the flowing water. You pour as much water as you'd like to activate your aromatherapy. More water on your steamer will activate more. You are in charge of how fast or slow your steamer dissolves! Enjoy!
Usually when I'm done with my shower and I have some left, I place the steamer on the ledge on back of the tub away from the water and it'll be ready for the next time! I can use these two and sometimes three times in my shower!
Share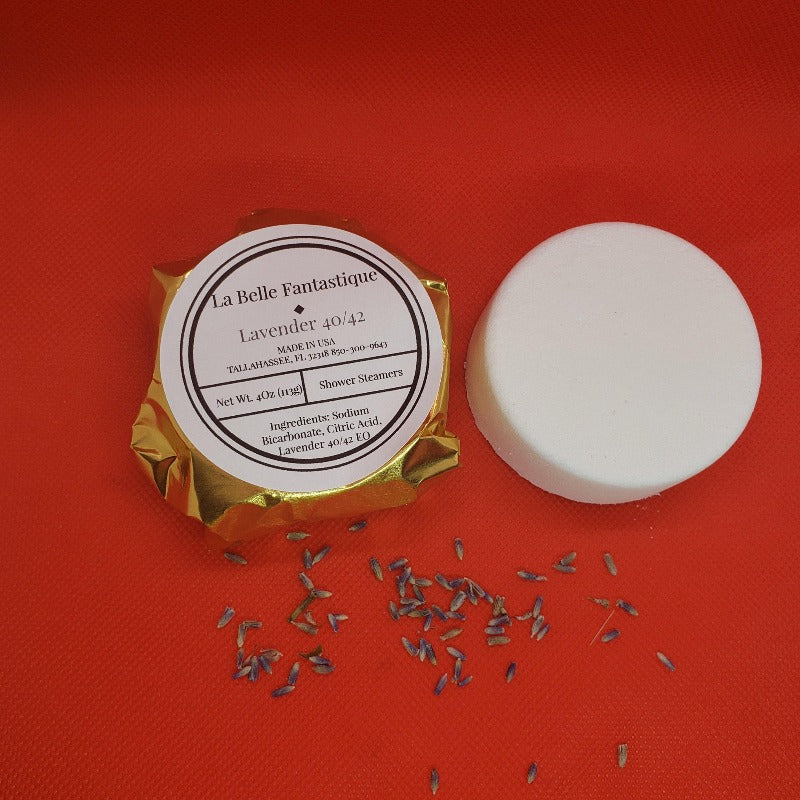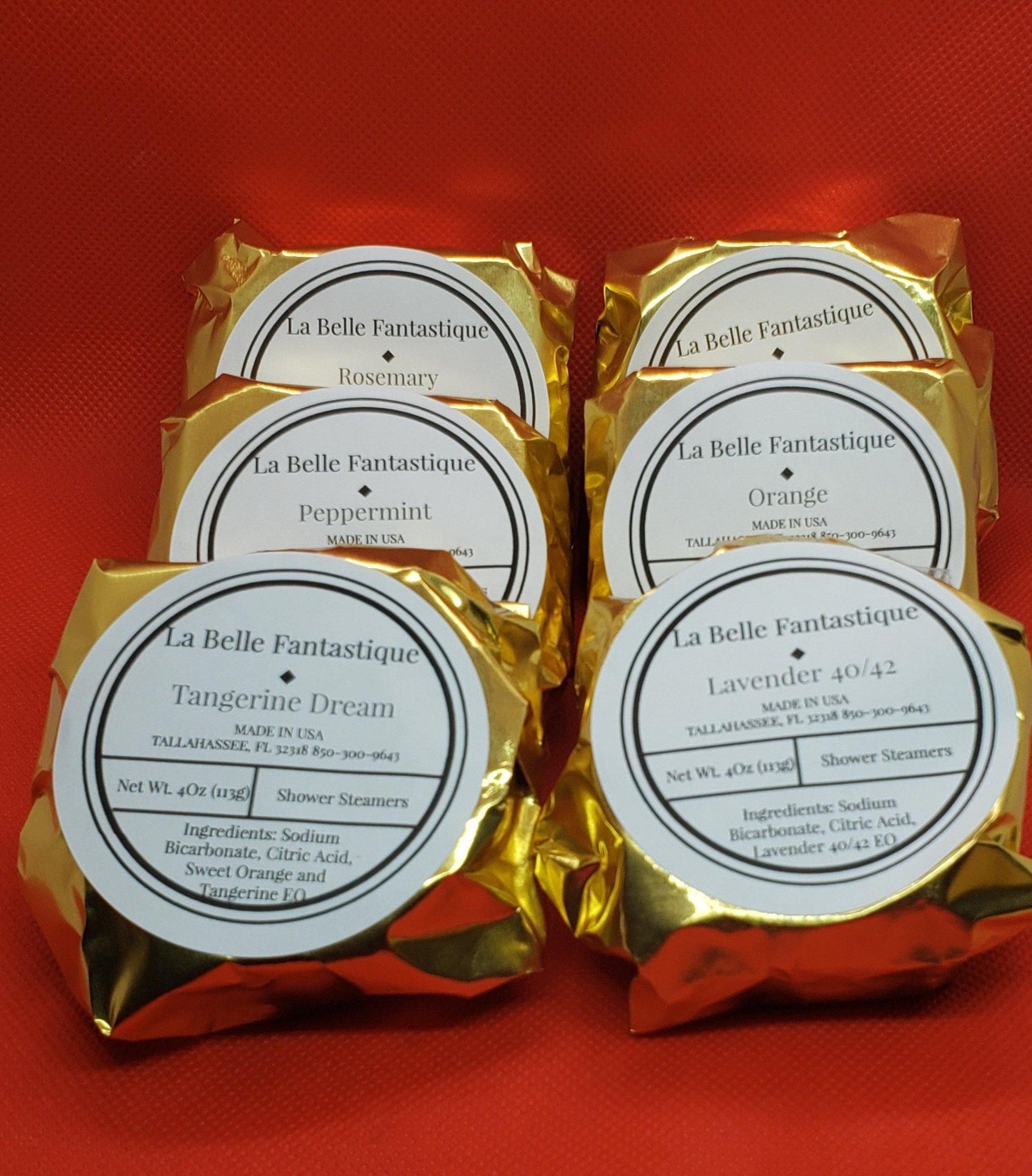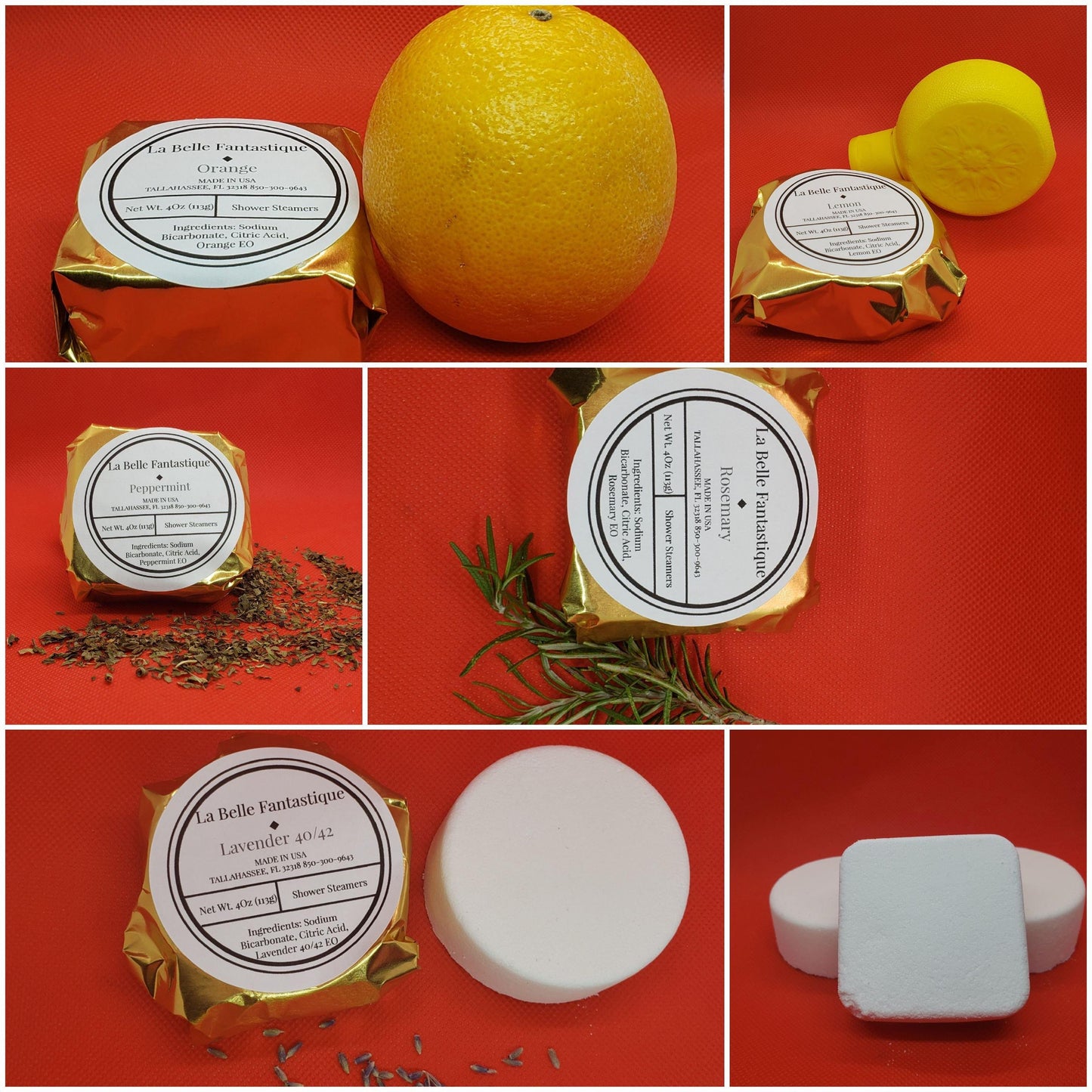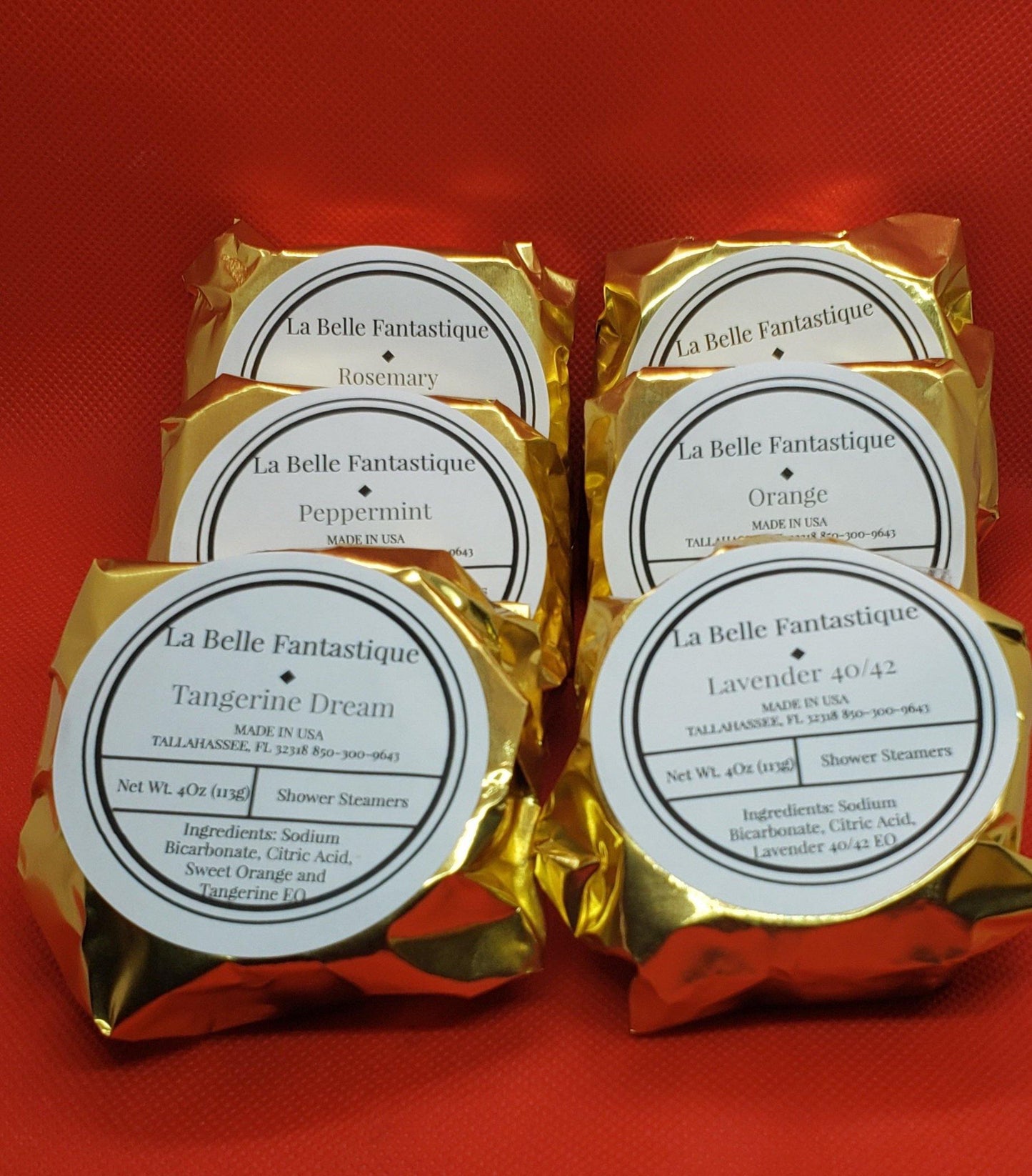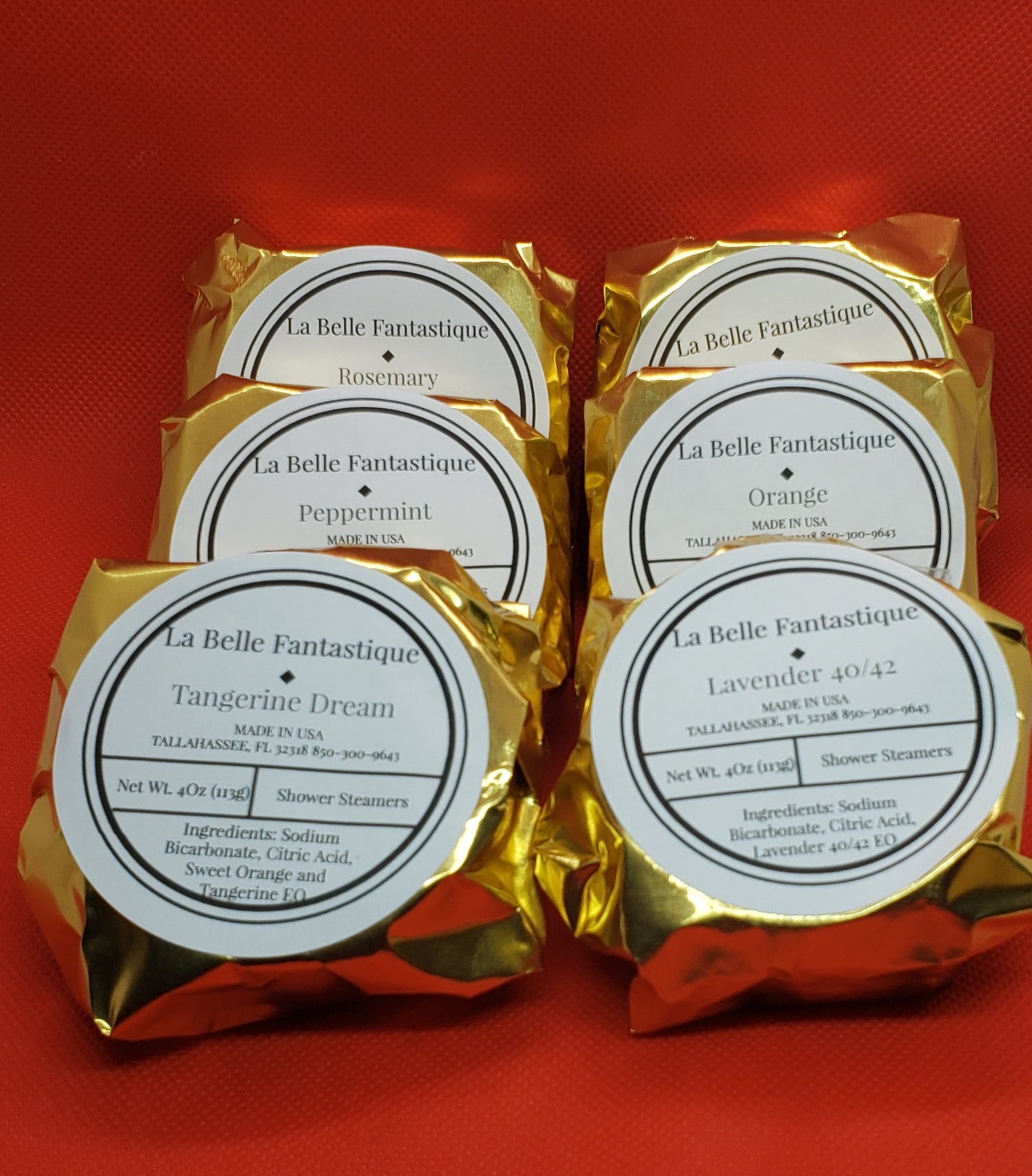 Shower Steamers
Shower streamers are the perfect way to start and or finish a day.
Hassle-Free Exchanges

Look better and Live better.